Woodworking Tool Reviews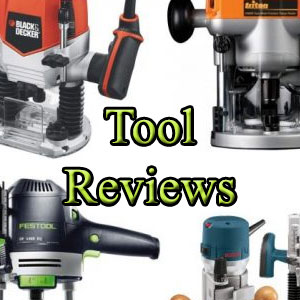 There are so many choices in tools today, it sometimes can get confusing which lucky one will be the next tool to wind up in your workshop.
Not only do you get to choose from basic versions to more professional models with all the features, and everything in between, you also need to choose which company brand products you will start to purchase.
As it is impossible to review so many tools myself, I have tried to collect the best tool reviews and demonstrations that will help you out as much as possible. Doing your proper research before making a tool purchase is definitely worth the time investment.
Failure to do so will cause serious frustration when you find out your new tool does not meet the standards that you need.
Remember that every tool will have its positives and negatives, and what is a great feature for you, might be a hindrance for someone else.
So in reading and watching these woodworking tool reviews that have been collected here, try to get a feel for who is doing the the review. Is the reviewer a woodworking contractor that uses his tools everyday and puts them under constant stress, or is the reviewer a weekend warrior that uses a specific tool more lightly the you will?