Basic Woodworking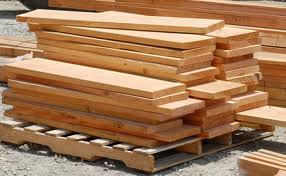 Everybody uses items made from wood, from furniture to toys to building structures. Woodworking will certainly never disappear. Before we start getting into the techniques of cutting and shaping the wood, we need to understand some of the properties of wood.
Because wood comes from trees, and is not a man made synthetic material, it has certain chararcteristics that make it sometimes difficult to make it do what you want it do.
What makes it even more complicated, is that wood from each species of tree has different attributes. In addition, depending on what part of the tree the wood came from, this will add even more potential problems as you 'work with wood'.
On the other hand, the differences in wood are what make woodworking so interesting. If all wood was of similar color and texture, wood would soon become uninteresting to work with.
A regrettable condition has arisen for certain species of trees however, due to fact that some woods have been more desirable to work with, due to their specific properties. There are tree species that have been harvested (cut down) almost to extiction, and many more to commercial extinction and are no longer available to woodworkers.
What Woodworking Skills To Acquire
Another important issue to think about is what kind of woodworker you want to become. Will you be a hobbyist, an artist, an employee in a wood shop, or self employed.. Within the trade of woodworking, there are hundreds of paths you can take, and certain woodworking skills will be emphasized more than others.
That being said, here are some very important categories for the beginner woodworker to look through and understand. By being aware of the natural properties of wood, you will have the groundwork to become an expert woodworker. By thinking about your future in this field, you can try to take a sense of what you enjoy about working with wood, and where you would like to go in the wide field of woodworking.
Also a brief mention, expensive tools are great to have when woodworking. But without the rudimentary skills to use those tools, a lot of time and money will be wasted.
The most important first skills to learn are safety, wood identification, and wood joinery. Oh yes, and the most important woodworking skill of all, patience.