Woodworking Plans & Projects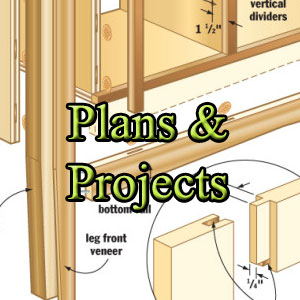 Wouldn't be easy if we could just start building a project from a design in our head? Unfortunately most woodworking projects won't turn out very well if we relied only on our mental visualizations to get it to completion. That's where good designs and planning come into play.
The building of a three dimensional object will require good measurements and layout configuration for it to all come together nicely.