Woodworking Directory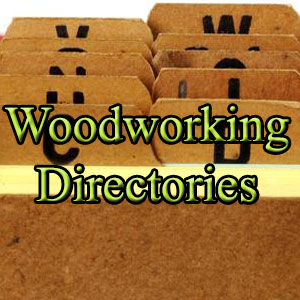 There are so many great woodworking resources on the web, from individual bloggers, to woodworking schools, woodworking magazines, and forums. Sometimes it is hard to know where to look, there is just so much information.
Oftentimes, when you are looking for information, the same websites keep coming up because of the way search engines work. But there is a wealth of great woodworking information that barely gets found because the webpage is not optimized for seaches for example.
And so in this section you will find articles that contain lists of woodworking resources and directories to help you quickly find what you may not easily discover by regular web searching.